Under Armour Inc., considered a pioneer in the field of sportswear and sports apparel was founded by Kevin Plank in the year 1996. Baltimore, Maryland is where the company was founded and is the current global headquarters of Under Armour. It has branches located all across the world. Today Under Armour is considered a leader and innovator in sports apparel and accessories with its product profile that includes – sporting shirts, jerseys, hoodies, sporting pants, shoes, bags, protective gear, etc.
Under Armour – The birth of the Brand
Kevin Plank, the founder of the brand, an athlete himself, was the Specials Team Captain of the Maryland University Football Team. As a player, he realized that the T-shirts that he wore under his jersey got sweaty very quickly and he had to keep changing them very frequently, while the specially designed shorts that he wore continued to stay dry. This gave him the idea that t-shirts designed using synthetic material and moisture-wicking technology would be much more convenient for an athlete. Plank put his idea to work and created the first set of t-shirts and gifted them to his team-mates on the Maryland Football team as well as his friends who went on to play in the NFL. Soon his product became extremely popular, leading to a lot of agreements and major contracts being signed.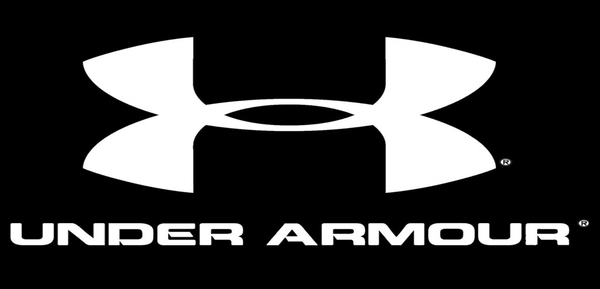 Under Armour – The Success Story
Kevin Plank and his brand Under Amour saw the first taste of success with Warner Brother approaching Plank to design outfits for two of their movies- "Any Given Sunday" and "Replacements"
This was followed by Kevin Plank signing a contract with the management of the football league named "XFL", to provide outfits for the team. From here, there was no looking back for Kevin Plank.
In the year 2007, Kevin Plank opened his first store at the Westfield Annapolis Mall that was located in Annapolis, Maryland. Subsequently, stores and retail outlets were opened all over the US and also in countries like China and Canada.
Under Armour – Agreements and Sponsorships:
Kevin Plank and his brand became so popular that, after his work with Warner Brothers and the XFL football league, a number of other contracts followed.
In 2009, he tied up with the Baseball Hall of Fame member Cal Ripken Jr., ensuring the brand's presence and coverage at a number of major and minor league teams.
Under Armour was also one of the major sponsors for a reality TV show named "Duck Dynasty"
2014 Winter Olympics saw athletes wearing outfits from the house of Under Armour.
In its biggest deal yet, Under Armour signed a 10 year deal with the University of Notre Dame to outfit all its athletic teams
This was followed by various major long term deals which aided in popularizing the brand even further all over the world.
Stephen Curry, NBA athlete, Jordan Smith, PGA golfer and Philadelphia 76ers are the major brand spokespersons representing Under Armour.
Currently, the company supplies official footwear for NFL, MLB and NBA.
Kevin Plank – The Philanthropist:
Plank has been very active in the field of philanthropy.
He made a donation of $1 million to "Baltimore Based College Bound" – foundation supporting students, though his foundation "The Cupid Foundation".
Through his foundation, he also donated $5 million to create a community center at East Baltimore Centre, named "The UA House at Fayette"
Plank is also an active member in a number of committees and non-profit organizations, including the "Greater Baltimore Committee", the "Greater Washington Partnership", and "Living Classrooms"