The Charmery, one of Baltimore's most popular and loved ice-cream companies has been in the business of churning out super-premium, hand-crafted, made-in-house ice-creams since 2013. Established by the husband-wife duo, David Alima and Laura Alima, Charmery's first ice-cream outlet opened at Hampden, specialized in out-of-the-box unique flavors that became a hit with the locals. In 2018, the Alimas got the opportunity to open their own ice cream factory at Union Collective at Midfield. This was quickly followed by the opening of another outlet in Rogers Forge near Towson. The Alimas are looking at opening their fourth location in Federal Hill.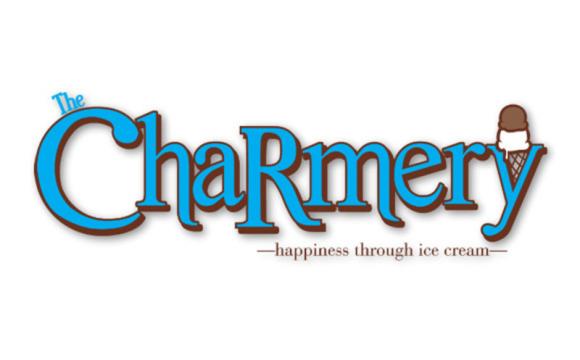 The Alimas and The Birth of The Charmery:
David and Laura, the couple behind The Charmery met in the year 1998 during the summer, when both of them were working at Camp Moshava as counselors. At the time Laura was studying restaurant and hotel management. The meeting turned into a long term association. David with his creative mindset and Laura with her marketing brains worked on putting together a plan to start a new venture. They traveled and researched extensively for nearly a decade before opening the first Charmery ice-cream shop.
David, fondly known as Willy Wonka, put all his creativity and love for adventure into churning out specially flavored ice-creams. Laura with her management background took care of running the ice-cream outlet. The pairing became an instant success. They made an unbeatable team and the outlet got popular quickly with ice cream lovers.
The year 2018 proved to be a lucky year for this duo. They got an opportunity to open The Charmery Ice Cream Factory, a massive 5,500 sq. ft facility as a part of the Union Craft Project. The Ice cream factory became The Charmery's retail and production space with 2000 sq ft of the area being allotted for retail space, catering, events and seating. The rest of the area houses space for production activities as well as an area for David's crazy ice-cream experiments and innovations.
The Ice Cream Factory provided enough space for the Alimas to scale up their production numbers and provided an opportunity to expand their business. They opened the third store in Towson.
David and Laura attribute their success to the people of Baltimore who have always encouraged local talent and business establishments, as well as the local establishments who have been supportive and encouraging of each other through their respective journeys.
The Charmery – Flavors:
David Alima is a master craftsman when it comes to churning out exciting and adventurous flavors. The Ice Cream Factory doubles up as a lab space where David and his staff experiment with flavors and introduce innovative icecreams at all the creamery outlets.
Some of the most popular Charmery ice cream favors are Old Bay Caramel, Chocolate Peppermint, Pure Vanilla, Maryland Mud, Lemon Stick, Summer Strawberry, Otterbein Sugar Cookie and tell tale chocolate. All the Charmery outlets rotate all their flavors on a regular basis. The Charmery also sells waffle cones, sugar cones, ice cream pints for take-aways and milkshakes. The Charmery sees a year-round demand for their excellent ice-creams and quirky flavors. David has been credited with churning out weird flavors- some of them were a hit, like chicken n waffles and corn n parmesan cheese while others like cheesesteak flavor didn't really click with the ice cream lovers. David and Laura, the brains behind The Charmery have been able to create a successful business model for ice-cream only stores. Their creativity, attention to detail and business mindset have helped them set up a well-loved ice cream company. David has made sure to introduce options for ice-cream lovers with special dietary requirements too. This level of dedication from the Alimas has helped them turn The Charmery into a successful business venture.