Calm Castle Home Staging and Design is one of the top home staging companies operating across Baltimore, Washington D.C and central Maryland since the year 2015. They offer different professional services including but not limited to vacant as well as occupied staging and interior design as well. Importantly, they are certified and insured. In addition, they have their own supply of classy furniture for vacant staging jobs or to fill in here and there for furnished staging.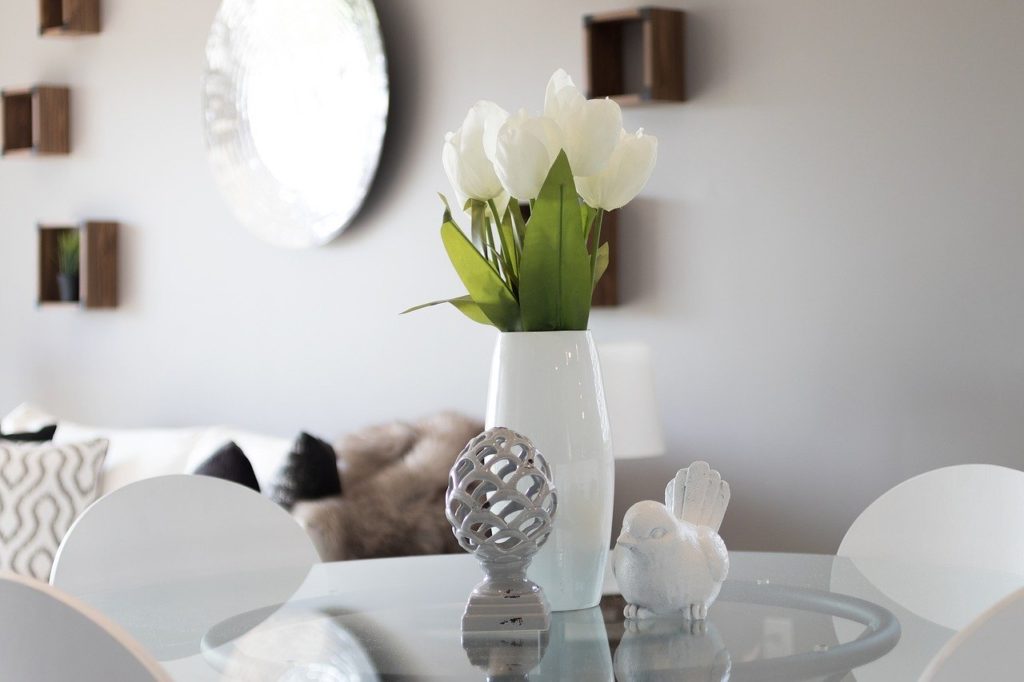 They offer their services to clients in the Washington D.C, Howard County, Annapolis, Baltimore and the eight different surrounding counties in their 60-mile operating area. They will do a free initial phone consultation and estimate.
Staging is an Investment Not an Expense!
Calm Castle's goal is to provide personalized and profitable service. Both from the founder's experience and data from the National Association of Realtors statistics, proper staging will help sell a home faster and for more money. In fact, Calm Castle expects their staging to increase the selling price enough to cover the cost of the staging by several times!
Once they have committed to a job, their estimates are guaranteed. They have a variety of options to fit a range of personal budgets. They will also tell you if something doesn't make sense or isn't worth spending the money on.
The Founder's Vision
The founder (Tenay Benes) a disabled veteran is an enthusiastic person whose aim not only lies in home staging and interior design but also to prove to the whole world disability is not inability. She is passionate about creating a workplace that is more flexible and understanding than the typical one. One that will accommodate full-time and part-time, disabled, students, under-employed and house-parents
Common Mistakes to Avoid According to Calm Castle
Educating their clients is one of their biggest pleasures. This is aimed at ensuring they do not make the mistake common mistakes associated with interior design and home staging.
Under or Light Home Staging
Calm Castle does not offer light home staging services in the name of cutting costs. This is because light staging doesn't allow for showing the function of the room; it does not demonstrate the full potential, neither does it provide the clear scale of the room. If done correctly, home staging will pay for itself several to many times over. It makes no sense to do a minimal job that doesn't provide the benefits. That said, Calm Castle does have options for different budgets.
Over-staging
They offer this service even though it is not generally recommended. However, they recommend staging the most important rooms like the living room, kitchen, master bedroom and the dining room. They also recommend staging for weird spaces like a nook in the hallway or a basement bedroom which can need accenting or a demonstration of how the space can be used.
Mismatched Staging
This happens when the furniture inventory of a home stager doesn't match what is needed for a particular house. A good home staging company like Calm Castle will tell you that what they have doesn't make sense and that it might be better to rent furniture from a furniture rental company like Cort. Unfortunately, that is usually more expensive but can be the difference between a good and a bad staging job.
Virtual Staging
Virtual staging is cheaper compared to vacant spacing since it only takes a few man-hours to complete. However, the person doing it never goes to the house and can choose furnishing images to overlay on the room image that don't match its actual function. When potential buyers see that and then go to the house, they get confused and typically don't make an offer.
Service Price List
They offer a simple price list of their different services which can be accessed on their website but below is a brief overview.
For occupied staging, the goal is to have a budget of $0 for decoration because the idea is to use and optimize the client's own décor and furniture. Depending on the needs, there are Staged to Sell Plans, Rehab Additions, Move-in Plans, and Staging Implementations.
They also offer services for vacant staging. This can be done by Calm Castle in what they call their White Glove Service or for a lower price a Do-It-Yourself option where you implement the plan and includes 30 days of rental for the furniture you will need from Calm Castle. For this there is an initial Consultation and Scheduling meeting fee. Then there is a fee for mileage for the White Glove service and individual fees for each room so you can pick and choose which rooms will be done.
Their interior design rates are very competitive and can be accessed on their website. They also strive to offer a personal touch. An area that they specialize in is staging / interior design for model homes.
Their customer service team is very friendly, honest and professional. We highly recommend Calm Castle.